June 4th, 2020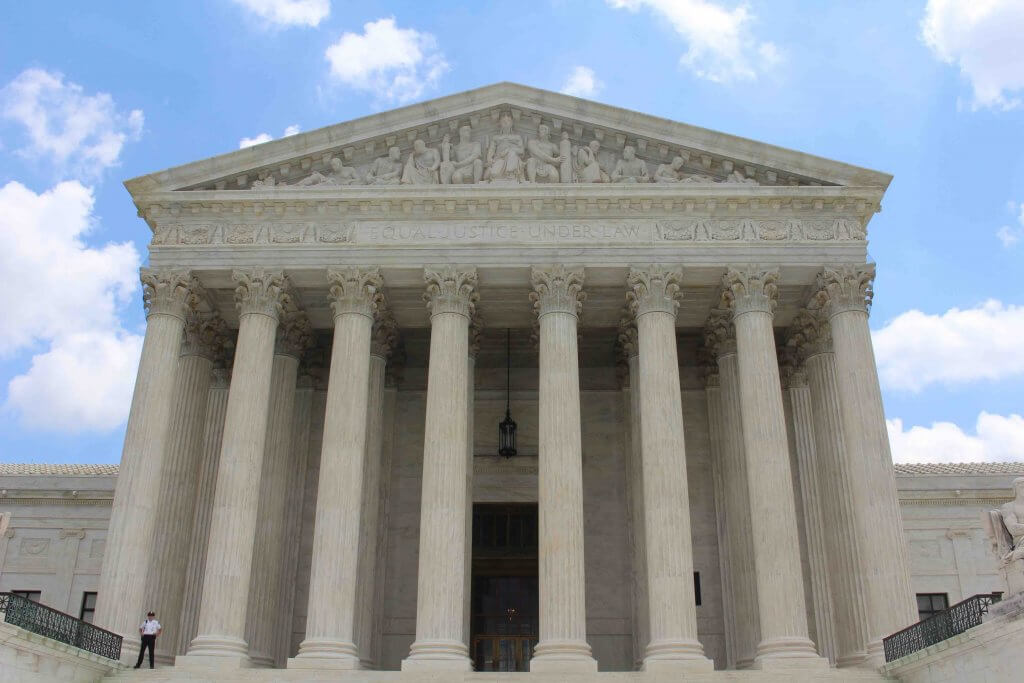 Last month, the United States Supreme Court heard several important cases regarding contraceptive coverage guaranteed under the 2010 Affordable Care Act. In 2017, the Trump Administration argued for the right to expand a previous exemption to the contraceptive mandate from entities with a religious objection, such as churches, to any entity with a moral objection. Basically, Trump wanted to make it easier for employers to object to contraceptive coverage in health care plans. These arguments at the Supreme Court came after multiple district courts ruled against the Trump Administration's new regulations restricting access to contraception. In both cases that are now being heard by the United States Supreme Court (Trump v. Pennsylvania, and Little Sisters v. Pennsylvania), the United States Court of Appeals for the Third Circuit previously ruled in favor of blocking such regulations.
The New Contraceptive Coverage Regulations
The regulations in question would allow employers that provide health insurance to avoid paying for contraceptive coverage, more widely-known as birth control, for any religious or moral reason and without notice. Opponents to the new regulations argued the previous exemptions for churches and religious organizations were enough, and the new ones would essentially allow any employer of any size to deny women essential health care for moral reasons.
Consequently, during recent Supreme Court arguments, both conservative Justice Roberts and moderate Justice Kagan challenged the defense of the regulations on the basis that they were too broad. Justice Ginsberg made headlines when she stated from her hospital bed that the regulations attempt to "toss to the wind" Congressional efforts to make sure that women receive adequate health care via contraceptive coverage.
Implications for LGBTQ Employment
Lambda Legal as well as other LGBTQ legal groups argued in friend-of-the-court (Amicus) Briefs that these new contraceptive coverage regulations would allow any employer with a religious or moral objection to a law to be exempt from that law. Were the Trump Administration to prevail, these groups fear anyone could claim personal beliefs to deny health care, goods and services, and equal treatment to the LGBTQ community. Besides Lambda Legal, the Human Rights Campaign also submitted briefs to the Supreme Court arguing against these changes.
LGBTQ-rights focused groups will also intensively watch the Supreme Court this year to find out whether the Civil Rights Act is interpreted as prohibiting job discrimination based on sexual orientation and gender identity. Currently, the Court is poised to issue a single opinion addressing both of these sexual-orientation cases.
LGBTQ Cases Remain Unheard by the Supreme Court

These cases come after the Supreme Court announced in February 2020 that it would review a lower-court decision holding that a city could withhold taxpayer funding to a Catholic foster-agency that chose not to comply with the city's ordinance prohibiting discrimination against same-sex couples.
LGBTQ individuals have claimed that the Catholic agency does not have the required funding to administer the program so withdrawal of the funding does not violate the agency's religious beliefs. The United States Supreme, however, will not hear the case of Fulton v. Philadelphia during its next session.
Keep Reading the Universal Life Church's Blog
The Supreme Court has issued rulings in the last decade that both advanced as well as restricted the rights of women and LGTBQ individuals in this country. By reading our blog each month, you can remain up-to-date with the Supreme Court's latest rulings.