November 15th, 2019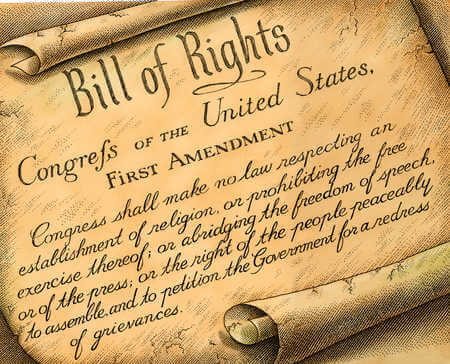 Sandeep Dhaliwal was the first Sikh sheriff's deputy in Harris County, Texas history, and at his memorial service last month he generated much praise for not only his service on the force but his advancement of religious freedom. Indeed, Dhaliwal was one of the first law enforcement officers in the country, and the first in Texas, who was allowed to maintain a beard and wear a turban, both important aspects of his Sikh religion. Dhaliwal's life and legacy was celebrated after his tragic death during a routine traffic stop.
Religious Accommodation Policies
According to The Sikh Coalition, many branches of the U.S. military still have policies that ban Sikhs and other religious minorities from serving their country with their religious articles of faith apparent, including the Marines, Navy, and Air Force. Despite Sikhs serving in the military since the First World War, in 1981 the U.S. military banned observant Sikhs from having beards and wearing turbans. It was not until 2017 that the U.S. Army changed its policy to allow for this type of religious expression after a lawsuit brought on behalf of Capt. Simratpal Singh.
Currently, only 25 law enforcement agencies have policies that allow for Sikhs' religious freedom. In the rest, observant Sikhs must essentially choose between their religious freedom and their career.
Sandeep Dhaliwal and the Fight for Religious Freedom
At the same time that Harris County, Texas changed its departmental policy to allow Dhaliwal to serve with his religious articles of faith, the New York City Police Department (NYPD) reached out to Harris County for guidance on how to implement their own policies to better accommodate religious minorities. Shortly after that, the NYPD changed its own religious accommodation policies that ultimately enhanced religious freedom in the nation's largest police force.
Coinciding with Dhaliwal's memorial, 98 current and former Sikh law enforcement officers and members of the military advocated for changes to the religious accommodation policies at the Department of Defense and at national police agencies. They seek to streamline the process for religious accommodation so that religious minorities feel welcome and are more easily able to serve their communities and their country. Sikh Coalition board member and community leader Manpreet Singh commented that Dhaliwal "exemplified the Sikh ideal of seva, or selfless service to his community. Though his passing is deeply painful, it serves as an important reminder that the Sikh faith poses no barriers to serving our communities proudly."
The Religious Freedom Center, which advocates for the First Amendment, explains how observant Jews have also had to fight for their rights to serve their country. The 1986 case of Goldman v. Weinberger found that Jews did not have a right to wear a religious article of faith while on duty and in uniform. Consequently, Congress tried to make the armed forces more accommodating to religious adherents.
Following Advancements in the First Amendment
The Universal Life Church advocates for religious freedom, social justice, and spiritual expression, and Sandeep Dhaliwal was clearly a champion of these issues. His courage and determination to stand up for his religious freedom not only enhanced the rights of Sikh community, but further invigorated the First Amendment rights of all religious minorities in this country. Keep reading the Universal Life Church's Legal Blog as we continue to document the most important developments in religious freedom.