March 3rd, 2023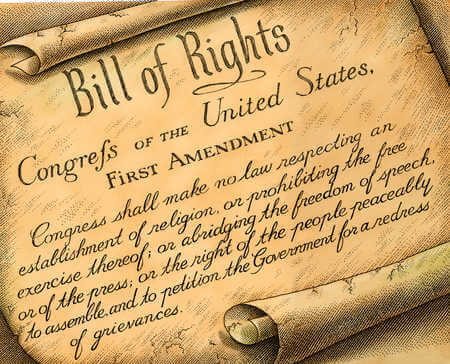 The Constitution of the United States is one of the most important documents in our nation's history, and one of the most crucial aspects is the First Amendment – the right to free speech. This, of course, means that anyone in this nation can express their views without fear of retaliation, including their religious views. But while the First Amendment is supposed to be guaranteed under US law, there are many instances where these rights have not been respected. One recent controversial incident involved a group of students who were told to cover up anti-abortion slogans while standing in the same room as the Constitution. 
Two Museums Forced to Apologize After Retaliating Against Anti-Abortion Visitors
On February 20, 2023, it was revealed that two museums had been forced to apologize for their anti-free-speech stance in the first two months of this year alone. The most recent incident involved The National Archives in Washington DC – the same museum that holds the all-important US Constitution. Before attending an anti-abortion march, a group of Christians from a school group decided to visit the museum while still wearing their anti-abortion attire. Because of the nature of the museum and the historical document it contains, the National Archives and Records Administration is expected to hold an unwavering commitment to free speech.
But when these individuals attended the museum, they were told to cover up anti-abortion slogans. There were three separate groups that visited the museum on the day of the March for Life on January 20, and all three of these individuals experienced the same thing: Some were told that their attire would "incite others," while others were accused of "disturbing the peace." One individual was told that her t-shirt – which simply read MARCH4LIFE – was offensive. Another group of Catholic students was told that they needed to cover up anything even remotely related to religion while standing in the same room as the Constitution.
Around the same time, visitors at the National Air and Space Museum experienced something similar when they were told to leave because of their decision to wear hats with anti-abortion slogans. 
Museums Sued over their Anti-Free Speech Stance
The Smithsonian Institution and The National Archives and Records Administration were both sued for these incidents. They have since been forced to apologize, and they have issued statements admitting that these incidents were mistakes. The NARA stated:
"NARA policy expressly allows all visitors to wear T-shirts, hats, buttons, etc. that display protest language, including religious and political speech. We are actively investigating to determine what happened. Early indications are that our security officers quickly corrected their actions and, from that point forward, all visitors were permitted to enter our facility without needing to remove or cover their attire."
Despite these apologies, the museums could still be forced to compensate the religious visitors – and a lawsuit may indeed move ahead. The plaintiffs are being represented by the American Center for Law and Justice. 
Continue Reading the Universal Life Church's Blog
The Universal Life Church's blog focuses on documenting the most noteworthy debates over religious freedom in all settings. We try to tackle complicated and difficult issues of our fundamental rights and freedoms in a fair and balanced manner.