September 8th, 2023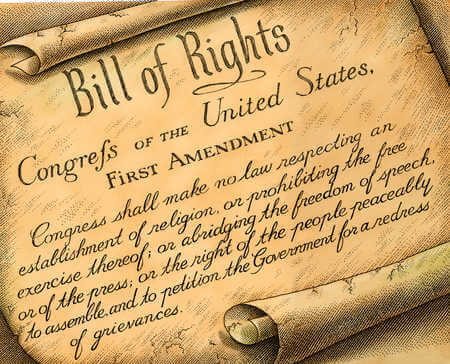 In the United States, religious groups are sued on a regular basis. But sometimes, the tables are turned. Recently, a religious non-profit was awarded a sum of $2.2 million after a successful bid to challenge the Health and Human Services Department. One has to remember that there is always a risk when religious groups choose to sue the government in this manner. Often, they sink millions of dollars into their legal fees and receive nothing in return. This story shows that the benefit may be worth the risk – at least in some situations. 
Why Did the Religious Non-Profit Becket Fund Sue the Health and Human Services Department?
The Becket Fund is now called "Becket Law," although it was once called the "Becket Fund for Religious Liberty." The religious non-profit describes itself as a defender of religious freedoms of all faiths. Originally founded in 1994, it was named after Thomas Becket, who served as the Archbishop of Canterbury during the 12th century in England. Over the years, it has filed numerous lawsuits. In one case, they successfully defended a Muslim inmate's freedom to grow a beard in prison. 
The lawsuit against the HHS was originally filed back in 2016. It challenged a rule that plaintiffs argued would force them to perform and ensure abortions and gender transitions, despite these procedures going against their religious views. On July 12th, it was reported that the US government had been ordered to pay the religious non-profit Becket Fund's legal fees for this case, which amounted to $2.2 million. The organization's lawyers had apparently worked for more than 3,000 hours on this case. This came after the fund won its lawsuit against the HHS. The Biden administration has argued that the sum should be reduced to just $888,000, although others say that the case was "highly complex" and expensive to prosecute due to the plaintiffs' need for "specialized expertise."
Is the Award Excessive?
Some might argue that the Becket Fund's award of $2.2 million is excessive, but it is important to note that this probably would not be seen as controversial if the case did not involve such a controversial topic. The law should apply to all organizations and individuals equally, whether they are fighting for religious rights or a woman's right to choose. The most important thing is to send a message that it may be worth taking a financial risk in order to pursue compensation. Without this form of legal compensation, plaintiffs may feel discouraged from spending millions of dollars in legal fees. If this discouragement occurs, people may feel like there is no point in fighting for their religious liberties – or any other rights for that matter.
Learn More at the Universal Life Church
If you have questions about this case or any other religious legal issue, feel free to visit the Universal Life Church – or reach out with an email. We know that religious legal issues can be highly controversial – and it is often difficult to get to the facts with so much controversy surrounding these issues. The Universal Life Church values people of all faiths and denominations.