October 13th, 2022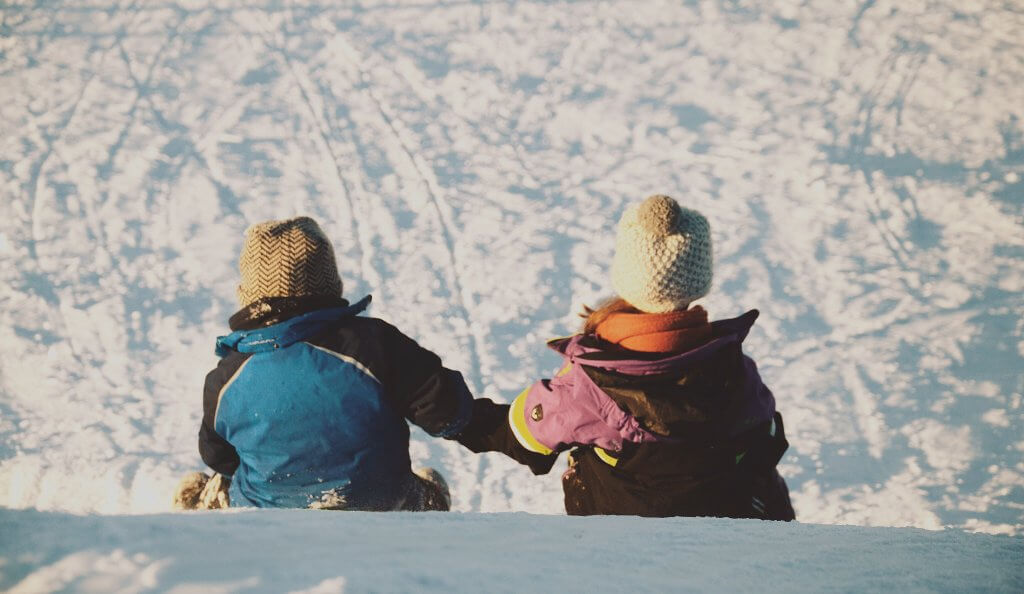 Vermont's Department for Children and Families began investigating a Christian school in Bennington last year over potential discrimination against LGBTQ+ students. After a former Vermont state secretary of education tweeted a screenshot of a page from a handbook published by the school which labeled homosexuality as "sinful and offensive to God," the state began its investigation.
The school's handbook stated both bisexuality and homosexuality are sinful and offensive to God and pronounced that rejecting a person's biological gender constitutes a rejection of God's image within that individual. Nevertheless, a commissioner for the state Department of Children and Families ultimately decided the school had not violated state regulations that prohibit discrimination against LGBTQ+ students. The investigation by the department emphasized the various issues that can arise when public money becomes intertwined with religious schools. The investigation also emphasized an unresolved part of state law, which lawmakers declined to address during a recent legislative session.
The Nature of Schools in Vermont
In the state of Vermont, thousands of students reside in towns that do not offer public education options for all grade levels. Instead, school districts in these towns utilize money from Vermont's education fund to pay for students to receive schooling at either private or public schools located elsewhere. Some students even rely on these funds to obtain an education outside of Vermont or even the United States.
According to Vermont's state Constitution, residents of Vermont cannot be required to support religious activity in which they do not believe. Vermont has a history of prohibiting school districts from utilizing public money to pay for religious school tuition, and many other states have had similar prohibitions as well.
Recent Supreme Court Rulings Overturn Precedent
Several recent Supreme Court rulings, however, have overturned the precedent on this subject. The 2020 case of Espinoza v. Montana Department of Revenue found that states cannot exclude religious schools from private aid programs because of their religious character. This year, in the case of Carson v. Makin, the Supreme Court ruled that states must fund religious education at private religious schools if the state also subsidizes private, non-religious education.
Following these decisions, school districts in Vermont have functioned in a nebulous area located between the state constitution and the Supreme Court decisions.
LGBTQ+ Students Targeted in School's Handbook
Data supplied by the Vermont Independent Schools Association published earlier in 2022 reveals that 14 students used approximately $150,000 in public tuition funds to receive an education at training schools from 2020 to 2021. One school that students attended was Grace Christian School, which received $7,250 in public funds for the 2020 to 2021 school year. Public money additionally subsidizes children who are part of Grace Christian's preschool program.
In 2021, after the state became aware of the Grace Christian School's handbook, the Vermont Department for Children and Families began an investigation into whether the school discriminated against potential LGBTQ+ students. Vermont's investigation was focused on the school's preschool program, which had to follow different regulations. The handbook, however, also applied to students enrolled in higher grades at the school. The school's handbook alleged the right to refuse admission to a student if the environment within the home was opposed to it. The school also requested that the parents of potential students sign a "Statement of Faith," including a statement stating that activities involving bisexuality and homosexuality are sinful.
School Updates Handbook
After the initial investigation, the state found that Grace Christian School had violated the department's rules and was discriminating against LGBTQ+ students. However, the school appealed and ultimately prevailed, arguing they were in the process of updating the student handbook, had not denied admission to anyone, and "love and respect everyone." Parents now must simply sign that they understand the school's teachings and beliefs, but they do not have to share the same views. As a result, the commissioner ultimately sided with the school after it revised its materials.
A Delicate Balancing Act
A representative from the Vermont Department for Children and Families stated "the agency works to balance Vermonters' freedom of religion with prohibitions on anti-LGBTQ+ discrimination." Private schools, including those that are religiously affiliated, must also comply with the state's Public Accommodations Act, which bans discrimination against LGBTQ+ students and citizens more generally in places of public accommodation. The State Board of Education also updated their guidelines for approval of private schools to include that "No student shall be denied acceptance for enrollment on the basis of race, creed, color, national origin, marital status, sex, sexual orientation, or gender identity or any other classification protected by federal or State law." However, efforts by the state legislature to clarify that public funds can't be used for religious instruction and to insure compliance with non-discrimination protections stalled in the last session, and negotiations remain ongoing.
The Goal of the Universal Life Church's Blog
Each week, the Universal Life Church's blog focuses on documenting the most noteworthy cases involving the required separation between church and state. Despite required Constitutional separation, many fear that the Supreme Court's current majority could erode these rights. Our blog focuses on describing matters in a way that objectively examines both sides and which can be easily understood by readers.