April 26th, 2023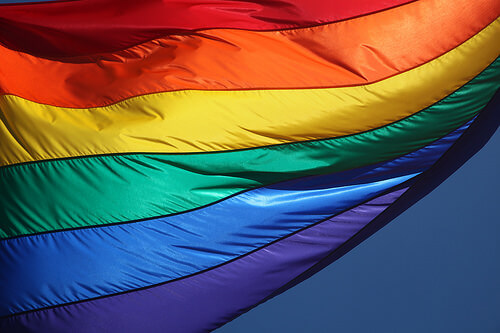 You may be aware that states have varied political ideologies. While the monikers "red" and "blue" often do not tell the full story of these various states, there are sharp dividing lines forming across the United States. One such line involves LGBTQ+ children. Should they be supported and embraced regardless of how they choose to identify ? Should trans kids be supported in their gender-identity? These are just a few of the questions we find ourselves asking. One Christian mother recently discovered the extent of her state's view on LGBTQ+ adoption when she tried to adopt children. 
Christian Mother Told that Her Beliefs Did Not Align with Oregon's LGBTQ+ Adoption Policy
Recently, a single mother of five in Oregon tried to adopt two additional children. These two children are siblings, which are often difficult to place because they must be kept together. The mother was instructed to go through a training module for new adoptive parents. This training covered a number of subjects, including how to handle a child's sexuality and gender identity. Among other things, the state-sponsored training told this mother to use a child's stated pronouns and affirm the child's sexual orientation and gender identity – even if this identity does not align with their biological sex. The LGBTQ+ adoption guidelines also provided a few examples of how to support their identity, including "letting the child dress however they want" and "taking them to a pride parade."
These recommendations did not align with the woman's Christian beliefs, and she raised this issue with Oregon's Department of Human Services. She also explained that while she would accept the child for whoever they were or decided to be, she could not follow the guidelines in their entirety because (in her words) God chooses our biological genders, and it is not something we can change. Her email was ignored – but a few months later, she received a phone call informing her that she was ineligible to adopt since she would not accept her children unconditionally.
Oregon's LGBTQ+ Adoption Policy & Contrasting Viewpoints on the Lawsuit
Oregon's adoption policy requires that foster homes "respect, accept and support the race, ethnicity, cultural identities, national origin, immigration status, sexual orientation, gender identity, gender expression, disabilities, spiritual beliefs and socioeconomic status of a child." LGBTQ+ rights advocates say policies such as this are important to create a welcoming environment for foster children from all walks of life. The Trevor Project, and LGBTQ+ advocacy organization, states that "LGBTQ youth who reported having been in foster care had three times greater odds of reporting a suicide attempt in the past year" and "almost a third of kids in the foster system identify as LGBTQ+," according to one study.
At the same time, it is generally illegal to discriminate against someone because of their religious beliefs. In her lawsuit, the woman's lawyers describe this treatment as an "ideological litmus test" that excludes religious people while giving special treatment to those who have secular, "progressive" views on how to raise children. A spokesperson for the conservative Christian legal group, the Alliance Defending Freedom, stated "The government can't exclude certain communities of faith from foster care and adoption services because the state doesn't like their particular religious beliefs."
Tracking LGBTQ+ Cases
Each week, many cases occur in the United States involving LGBTQ+ rights. The Universal Life Church's blog is dedicated to documenting the most noteworthy of these cases. We strive to do so in a way that examines both sides of each argument and that simplifies even the most complex issues in a way that can be quickly understood by readers.