January 20th, 2023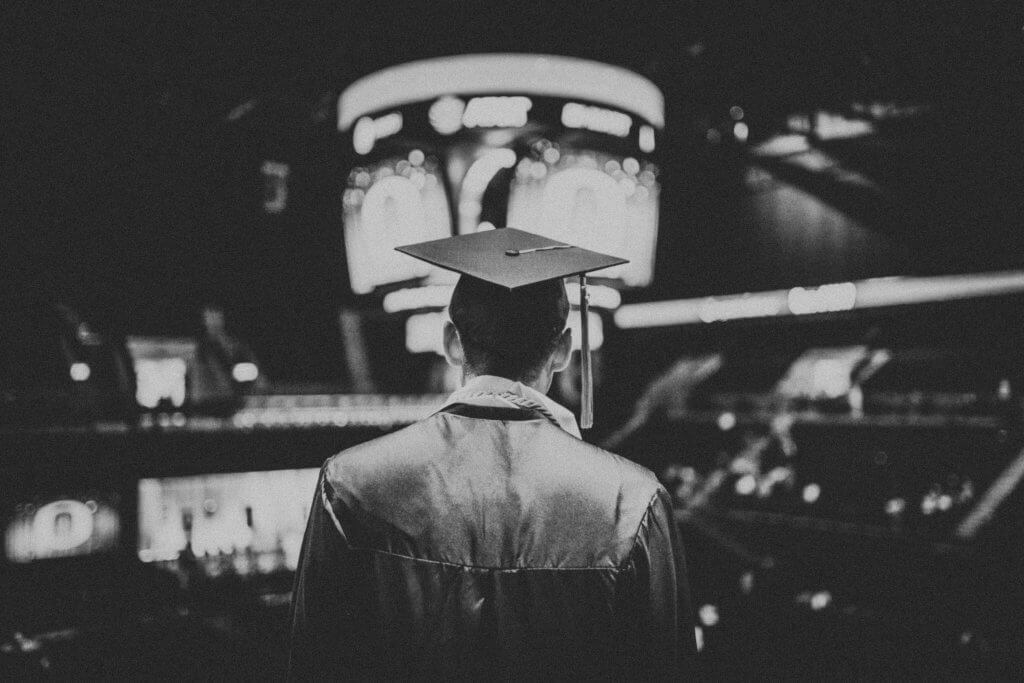 The history of education and religion in the United States are heavily intertwined, and religious schools have always fought for the ability to teach their own religious doctrines free from governmental interference, including most recently, the role of Title IX.
The first schools in the nation were Christian, and they were established by groups such as the Quakers, Mennonites, Presbyterians, Catholics, and Baptists. These schools were founded as far back as the 1700s, and they taught children about not only Christianity, but also subjects like math, reading, and writing. The 1647 School Law was passed in Massachusetts, and it created a legal requirement for all children to learn about scriptures. This was, in fact, the precursor to the public school system. Almost all of the original 108 American colleges were founded by Christians, including Harvard University. In the early days, all Harvard students were required to learn about God and Christ.
We have come a long way since then. Today, teaching students about religion in public schools is considered taboo. In fact, many parents would complain if they learned that their children were learning about Christianity (or any other religion) in a public school. This is due to the long-established separation between church and state outlined in the First Amendment to the U.S. Constitution. Of course, there are plenty of private, religious schools that are free to teach students about Christianity. But in the modern era, even these schools are facing legal challenges. It all has to do with something called Title IX. But what exactly is Title IX, and is it really causing issues for religious schools in the United States?
What is Title IX?
Title IX is part of the Civil Rights Act of 1972, and it specifically covers sex-based discrimination in schools. If a school or program receives federal funding, it cannot discriminate against people based on their sex. The exact wording is as follows:
"No person in the United States shall, on the basis of sex, be excluded from participation in, be denied the benefits of, or be subjected to discrimination under any education program or activity receiving Federal financial assistance."
Title IX can cover several issues, including:
Recruitment
Admissions
Counseling
Financial assistance
Athletics
Sex-based harassment
Treatment of pregnant students
Treatment of LGBTQ students
Discipline
Single-sex education
Employment
Federal Judge Upholds Federal Funding for Christian Colleges and Universities
So, is Title IX really causing issues for Christian schools? Essentially, it is being used as a legal mechanism to sue these schools and prevent them from receiving federal funding in the future. In 2021, a group of LGBTQ students used Title IX as a means to sue the US Department of Education, claiming that their decision to provide religious exemptions to Christian schools went against Civil Rights laws. For a time, it seemed as though they might succeed. 
However, on January 13th of this year, it was reported that a Clinton-appointed federal judge had rejected these claims, concluding that the plaintiffs had failed to provide adequate evidence that the exemption was discriminatory. While Title IX bars sex-based discrimination in schools and colleges that receive federal funding, religious schools can request exemptions to follow beliefs that are incompatible with that prohibition. For example, they might choose to define marriage as something that happens between a man and a woman, or they might choose to say that there are only two genders. While the judge admitted the the students had certainly faced discrimination, the students failed to show discriminatory intent by Congress in enacting the religious exemption so that religious schools could decide what and how to teach their religions.
Religious Exemptions For Religious Schools
Paul Carlos Southwick, who argued on behalf of the LGBTQ students and is director of the Religious Exemption Accountability Project, previously stated that "The government is actually giving its stamp of approval to the discrimination through its federal funding," and "that is a violation of the due process rights and equal protection rights of LGBTQ students."
A previous blog entry on this website, "Student Expelled Over Same-Sex Marriage Sues Seminary," addressed the same essential question, but this case was also dismissed by the courts, citing longstanding religious exemptions for religious schools : ""The Court is not permitted to scrutinize the interpretation [Fuller] gives to its religious beliefs."
Keep Informed with the Universal Life Church
With the current conservative makeup of the Supreme Court, and other recent court cases discussed on this blog, it seems unlikely that the courts will rule against religious exemptions for churches, schools, and other religiously-affiliated entities, even if the discrimination they engage in would be unlawful for a non-religious entity.
Each month, various cases test the nature of religious rights in this country. While the basis for many religious rights is the United States Constitution, there are still countless cases that question the exact nature of these rights. The Universal Life Church's blog is focused on documenting the most noteworthy of these cases in an objective manner that can be easily understood by readers.