April 24th, 2015
The idea that young students now are being subjected to academic pressures beyond those felt by generations before them is nothing new .  It is common for courses and educational materials to take into account the increase in available subject matter from one generation to another, but one stress factor is unique.  Students in some modern classrooms may be facing an increasing amount of religious pressure that students who came before them did not face.  Is it due to the previous generations not being as diverse?  Or is it perhaps that the current generation has an almost unlimited access to information via the internet, thereby allowing them to be more connected to students across the country in a way that was impossible for prior generations?
The Student Success Act and an Amendment
There is currently proposed legislation that is making its way through the House of Representatives called the Student Success Act, which is an attempt to replace the federal No Child Left Behind Act and provide all American students with a high quality education.  One representative believes that this Act is a good vehicle to protect the free exercise of religion clause of the Constitution in elementary and secondary schools.  In an amendment to the Act, Representative Bill Flores from Texas is proposing to add language which guarantees all students, teachers and school administrators retain their rights pursuant to the First Amendment; specifically, the amendment references the right to free exercise of religion while on school grounds.  The amendment also goes one step further by directing schools to "examine their policies" to ensure that they meet Constitutional muster as it relates to religious freedom.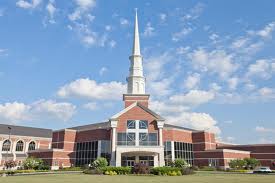 On its face, this amendment seems innocuous.  After all, who would deny school children their rights pursuant to the Constitution?  Upon closer examination, however, this amendment may have far reaching consequences which could in practice only uphold the religious freedoms of certain, approved, religions.  To this point, Representative Bobby Scott of Virginia voiced his concerns with regard to the limited text included in the amendment.  While noting that it is well established that a student's Constitutional rights do not remain outside of the schoolhouse doors, the concerns are that the amendment's silence on the other parts of the First Amendment are cause for some pause on praise.  While the First Amendment unquestionably guarantees the right to free exercise of religion, it also guarantees that the government shall not establish one national religion; this is also known as the Establishment Clause.  Representative Scott's comments in opposition to this amendment speak directly to this and warn that as worded, this amendment implies that a teacher or administrator may direct their students to participate in religious activities.  He contends further that subjecting students, especially at the elementary and secondary school stages, to proselytizing and religious coercion disrespects the balance that the Constitution mandates between its two religious clauses.
However good the intentions behind the amendment are, its succinct nature and broad language may lead to increased pressure on students in today's classrooms that should not be a part of the curriculum. The Universal Life Church will continue to stay abreast this issue and any legislation that may lead to undue coercion or favoritism of one religion over others.  Students should be free from the added pressure of not belonging to the "correct" religion as the Constitution guarantees them that they not only have the right to exercise any religion (or no religion) that they choose, but that also the government will not establish one religion to rule them all.