June 7th, 2022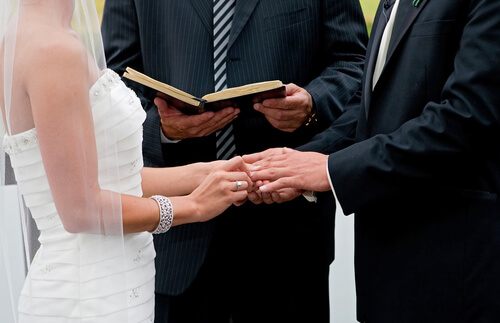 The Tennessee legislature recently debated a measure that would have established a new type of marriage reserved for heterosexual couples in the state of Tennessee, thereby challenging same-sex unions in the state. Some people claimed that this new measure would have resulted in financial uncertainty for families while also erasing same-sex marriage and letting older men wed substantially younger girls.
Following a lengthy debate, the State General Assembly shelved the bill after public outcry over the lack of a minimum age requirement for marriage. The Republican sponsor of the bill sent the bill to "summer study," so it may emerge again in the next session.
The Rationale Behind the Bill
The Republican sponsor of the measure has stated that he is doing so to provide ministers who qualify as conscientious objectors to administering same-sex unions an alternative to being involved in weddings of this kind.
Additionally, a measure has been added to the proposed legislation, which would lead to the institution of a required age of 18 before a person can enter into a marriage.
What is Permitted Under the Bill?
The bill would permit people to enter into marriage without obtaining a license from the state, avoiding certain legal safeguards in states that do not recognize certain types of marriage, impacting issues including estate planning. As a result, some people following this new form of marriage would be left unable to receive an inheritance. Additionally, insurance carriers might not even compensate a person who survives a tragedy in a wrongful death action. Additionally, some individuals could enter into multiple marriages because they would not be obligated to file state marriage licenses.
Criticism of the Bill
Opponents of this bill argue that it damages the credibility of same-sex unions, which have been legal in the United States since the 2015 United States Supreme Court case of Obergefell v. Hodges. The legislator that sponsored the measure, however, stated that the measure would not alter state law or stop same-sex couples from marrying.
Critical legislators have argued that the measure would also have several other damaging effects and impact everything from bigamy to marriages between older men and younger girls. Critics argue that under the new law, an older man might be able to take a younger girl as his spouse. 
The legislator behind the bill, however, argues that it changes nothing in state law and would not impact marriage in one way or another. The sponsor also claims that the measure exists only to provide ministers another choice for performing wedding ceremonies if they object to same-sex unions. Additionally, he added an amendment requiring both parties to reach the age of 18 before marrying.
The Bill's Future
The measure seemed to be gaining momentum with 20 cosponsors, but it has now been shelved for the summer recess. Supporters say they will try to pass it again next session.
The Goal of the Universal Life Church's Blog
The Universal Life Church's blog focuses on documenting the most noteworthy developments in LGBTQ+ rights. While these issues are often complex, we strive to explain matters in a way that can easily be understood by readers. We also aim to tackle both viewpoints in each case objectively.