January 25th, 2022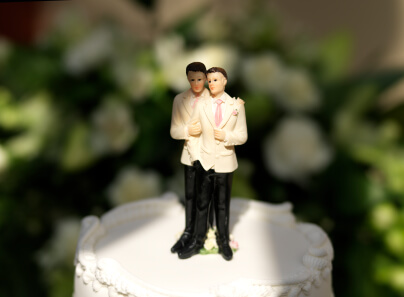 A bill introduced in the winter of 2020 codifying same-sex marriage into New Jersey statute was only recently advanced past the New Jersey Assembly Judiciary Committee on a vote of 4 to 0. New Jersey's Assembly Bill 5367 states that laws addressing both civil unions and marriages should be interpreted with gender-neutral intent. Since 2013, same-sex marriage in New Jersey has been legal due to a court ruling. This measure, however, would further enshrine same-sex marriage rights into New Jersey law.
Previous Attempts to Pass the Marriage Statute
An earlier 2010 attempt to pass a statute legalizing same-sex marriage contained a measure stating that no religious group or institution should be compelled to provide advantages, good, or privileges connected to marriage that violates beliefs and indemnifies them from lawsuit. The Senate, however, still rejected that bill. The entire New Jersey Legislature then passed the marriage measure in 2012, but then-Governor Chris Christie vetoed it.
The Current Landscape
Outgoing Senate President Stephen Sweeney, who had initially voted against the measure in 2010 but was a prime sponsor this time around, said he had made a mistake and wanted to correct the wrong. He said it was especially important after it became clear that the United States Supreme Court would likely remove the heart of the Roe v. Wade decision, stating that a decision about same-sex marriage could be next.
The committee chair stated that New Jersey's statutes have never caught up to court decisions which no longer regard same-sex couples as second-class citizens. This makes it critical to make sure that the necessary steps are taken to make sure that New Jersey Law expresses these rights.
The legislator who wrote the law testified to the committee that since the Obergefell case, at least a few of the United States Supreme Court justices have cited issues with the decision and requested its reversal. As a result, the legislator argued, the right to marry is currently drawn from a single trial court judge's decision.
Other LGBTQ+ groups have also raised concerns about the potential reversal of Obergefell after the Supreme court heard arguments initiated by Mississippi state defending its law prohibiting abortion following 15 weeks.
Earlier this month, Governor Phil Murphy announced he had signed the same-sex marriage bill into law.
Continue Reading the Universal Life Church's Blog
The 2010s saw countless advances in LGBTQ+ rights as well as several setbacks. By reading the Universal Life Church's blog, you can remain up to date with the most recent changes to the law.