November 26th, 2021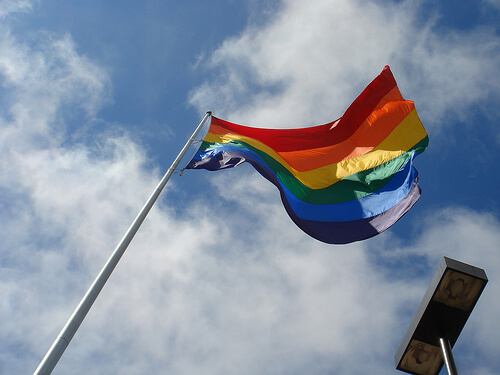 When House Bill 2, or HB2, was passed in North Carolina in 2016, the city of Charlotte lost its ability to pass an anti-discrimination ordinance to protect the rights of its LGBTQ citizens. Indeed, the reputation of Charlotte as a progressive city was called into question as HB2 banned Charlotte and other cities from passing laws to outlaw discrimination based on sexual orientation or gender identity. HB2 led to widespread protests, a public backlash, and the loss of hundreds of millions of dollars of investment in the state. Ultimately this law was repealed about a year ago, so this summer Charlotte lawmakers passed a new anti-discrimination ordinance.
The Passage of the Anti-Discrimination Ordinance
Before the decision to pass the bill, many people addressed the Charlotte City Council requesting that they pass the nondiscrimination ordinance like so many other progressive cities in the country. The previous nondiscrimination ordinance in Charlotte was based on race, gender, religion, national origin, ethnicity, age and disability. The new anti-discrimination ordinance passed unanimously during a vote that involved nine Democrats and two Republicans on the Charlotte City Council.
The Contents of the Ordinance
Due to this new ordinance, LGBTQ individuals in the city are now protected against discrimination. Not only does the new ordinance protect against discrimination based on sexual orientation, gender identity and gender expression, but it also addresses discrimination based on natural hairstyles, pregnancy, veteran status, and familial status. Many of these provisions are immediately effective, but one provision that impacts private employment becomes effective on January 1, 2022. 
Charlotte's new ordinance goes beyond what protections are addressed by state and federal law and instead includes a substantially longer list of characteristics. When it comes to places of public accommodation, an individual cannot be refused service. Businesses similarly cannot advertise that certain individuals are not welcome as a result of protected characteristics. 
Charlotte's ordinance applies to private businesses larger than 14 employees — although some workplace discrimination complaints would utilize state or federal legal avenues, not the local process for filing complaints. A religious exemption exists under the ordinance.
While HB2 had effectively banned public bathroom use by transgender people, which led to a great uproar at the time of its passing, the new ordinance does not actually address bathrooms since bathroom use is apparently regulated by the state legislature. It also does not apply to religious organizations, which includes those facilities with paid workers where a condition of employment requires individuals to follow religious beliefs. Another exemption to the ordinance is afforded to private clubs or membership-based groups that are often not viewed as being open to the public. 
Response to the Anti-Discrimination Ordinance
Charlotte's mayor has called this decision a historic one and expressed support for the council's decision to finally pass the ordinance. Many LGBTQ+ individuals and LGBTQ+ friendly organizations have since commented that the decision finally provides protection in Charlotte.
While many public comments supported the decision, other comments criticized the decision to pass the ordinance.
The Goal of the Universal Life Church's Blog
The Universal Life Church's blog focuses on documenting the most noteworthy development involving the area of law impacting LGBTQ+ rights. Our blog strives to document issues in a way that objectively examines both sides of an argument.