July 27th, 2022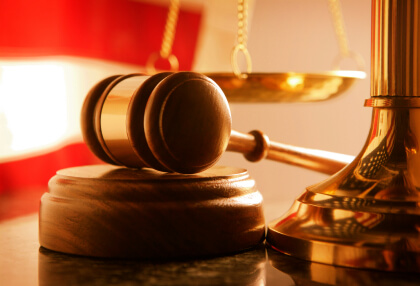 The Universal Life Church is pleased to announce the positive resolution of another recent court case in Allegheny County, Pennsylvania. In 2021, the Universal Life Church (ULC) filed a federal lawsuit against Allegheny County, PA, after learning that the county had repeatedly denied its ministers the right to solemnize marriages by refusing to recognize the validity of their ordinations. On June 6, 2022, the court issued an order accepting the settlement reached between ULC and Allegheny County, which further ordered that any denial or discouragement of the rights of ULC ministers to solemnize legal marriages was unconstitutional.
Allegheny County the Most Recent in Pennsylvania to Question Validity of ULC Ordinations
In 2007, the York County Court of Common Pleas handed down a decision invalidating a marriage performed by a ULC minister in the case of Heyer v. Hollerbush. However, a 2008 case in Bucks County, PA, essentially overruled the earlier case and found the Universal Life Church to be a regularly established church within the meaning of the Pennsylvania Marriage Act, and found that marriages officiated by its ordained ministers were legally valid. As a result of this decision, ULC ministers in the state felt confident of their rights to officiate weddings and did so without major incident for over a decade.
Then, in 2021, officials in Bucks County denied a ULC minister from exercising his legal rights to practice his faith and solemnize marriages. The Universal Life Church filed suit, but quickly withdrew it after assurances from county officials that ULC ministers could continue to solemnize marriages without issue. The ULC then filed suit in Allegheny County after hearing from a number of ministers in that area that officials in Allegheny County were denying their rights.
Resolution of the Lawsuit
In June of this year, the ULC reached a positive settlement in its lawsuit against those Allegheny County officials who had established a practice of denying and infringing upon the rights of ULC ministers in the area. Judge J. Nicholas Ranjan of the United States District Court for the Western District of Pennsylvania issued a judgment and order accepting this settlement. In his order, Judge Ranjan explicitly indicated that any government practice or policy that denies or discourages Universal Life Church ministers from solemnizing legal marriages is in direct violation of the 1st and 14th Amendments of the U.S. Constitution and cannot continue.
He further ordered that Allegheny County must update its training materials and procedures to
reflect for its employees that ULC Ministers have a Constitutionally-protected right to practice
their faith freely by solemnizing legal marriages, and must continue to supervise its employees
to ensure that they do not engage in any behavior that would deny or discourage any ULC
ministers from doing so.
The ULC is grateful to its many ministers in the area for their emotional and financial support throughout this ordeal, and looks forward to future successes in Tennessee and beyond. The favorable outcome of this case greatly furthers one of the core tenets of the ULC: that every individual is free to practice their religion in the manner of their choosing, as mandated by the First Amendment, so long as that expression does not impinge upon the rights or freedoms of others and is in accordance with the government's laws.
The Goal of the Universal Life Church's Blog
The Universal Life Church's blog focuses on documenting the most noteworthy developments in the fight for freedom of expression and belief. While these issues are often complex, we strive to explain matters in a way that can easily be understood by readers.